Granite vs Marble Countertops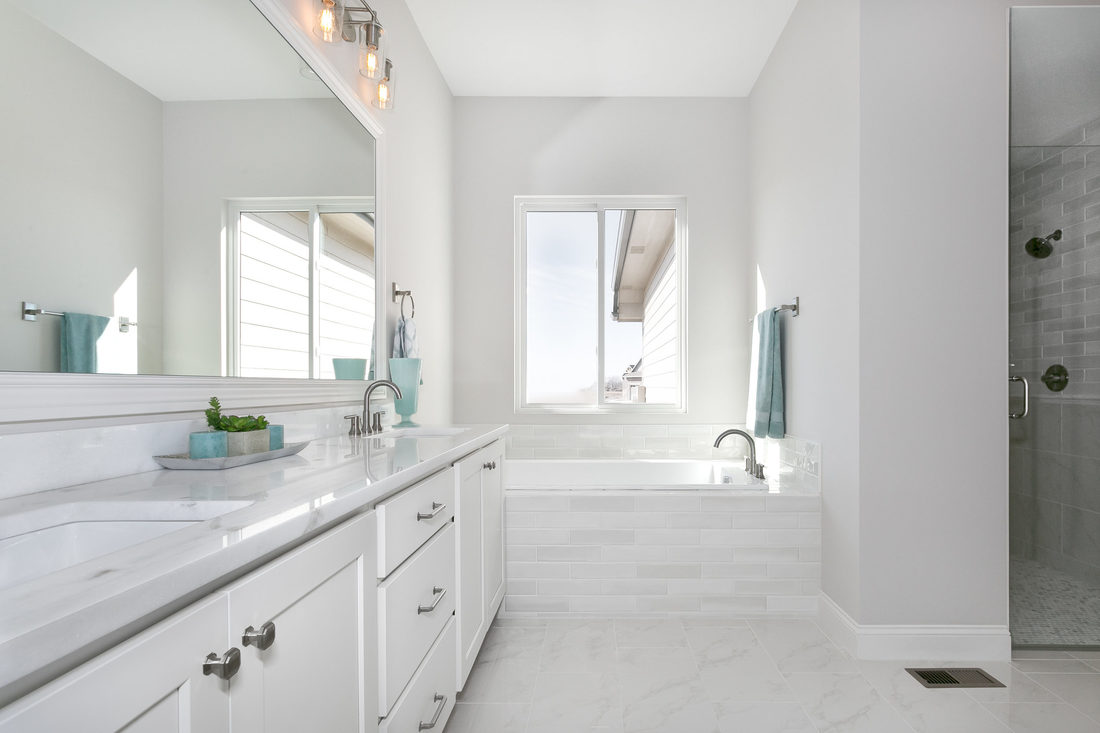 Granite and Marble are both all natural stone materials, they are similar in many ways. Learn more about these types of stone countertops.
Marble is a higher-end product that requires more care than Granite, however it offers a timeless elegance that is hard to match.
Visually, the patterns and color variations you see in Granite are small flecks, compared to swirling lines in a Marble. Marble's color has more of a fluid feel, while granite is more random. Marble offers a cleaner, brighter feel, while Granite is more earthy and modern.
If you've narrowed your selection down to Granite and Marble, here's what you need to know to decide which countertop is right for your home.
Marble
Costs about $60 to $300 per square foot installed
Typical kitchen in the Wichita area will cost between $2500 and $5000
Brighter, more elegant look than Granite
Unique veining patterns not found in Granite
Not as common as Granite, more of a luxurious, high-end feel
Good strength and durability
Softer stone, more likely to scratch and crack than Granite
Good heat tolerance
Requires sealing twice per year
Easier to cut and shape, allowing for more unique edges
Retains a cooler temperature, great for baking
Porous, can stain if some acidic foods and other substances are absorbed
Sensitive to certain chemical agents
​Requires more vigilant cleanup, more maintenance than Granite
Granite
Costs about $45 to $250 per square foot installed
Typical kitchen in the Wichita area will cost between $1500 and $4500
More scratch and chip resistant than Marble
More stain resistant than Marble
Good heat tolerance
Has an earthy, organic feel
More commonly used in Kitchens than Marble
Every slab is unique, can be difficult to match slabs
Requires sealing every few years (depends on usage and sealing type)
Made up of multicolored speckles and patterns
Generally lower cost than Marble
​Porous, though mostly water resistant when sealed
The main difference between Granite and Marble for many people is simply about the desire for an elegant luxury product that is more rare (Marble), compared to a more practical stone with less of a high-end feel (Granite). Both countertops are durable, and can last for decades when properly cared for, so either is a great choice.
Generally Marble is better suite for areas that will get less abuse such as bathrooms, accents or areas designed for baking. Granite is a more all-purpose stone that will hold up better in busy kitchens.
However, even though Marble is more expensive and more difficult to maintain. With proper care, it provides a timeless beauty that Granite cannot match. For this reason, Marble is often used in high-end applications. Marble Is known to raise the value of a property. If you're willing to take the extra care to maintain your countertops, Marble is suitable for most homes.
Granite is more practical for high traffic areas and large families. It's one of the most commonly used materials for higher-end countertops. While not a unique as Marble, it's popularity speaks to its quality and durability.
Consider how your family will use your countertops over the years and give us a call if you'd like to start comparing the two products in person. We have a large selection of Marble and Granite in our Wichita showroom. 316-946-0530
If you're looking for kitchen, bath or bar design ideas, take a look at our Granite and Marble galleries here.