What Type of Stone is Best for a Fireplace Surround?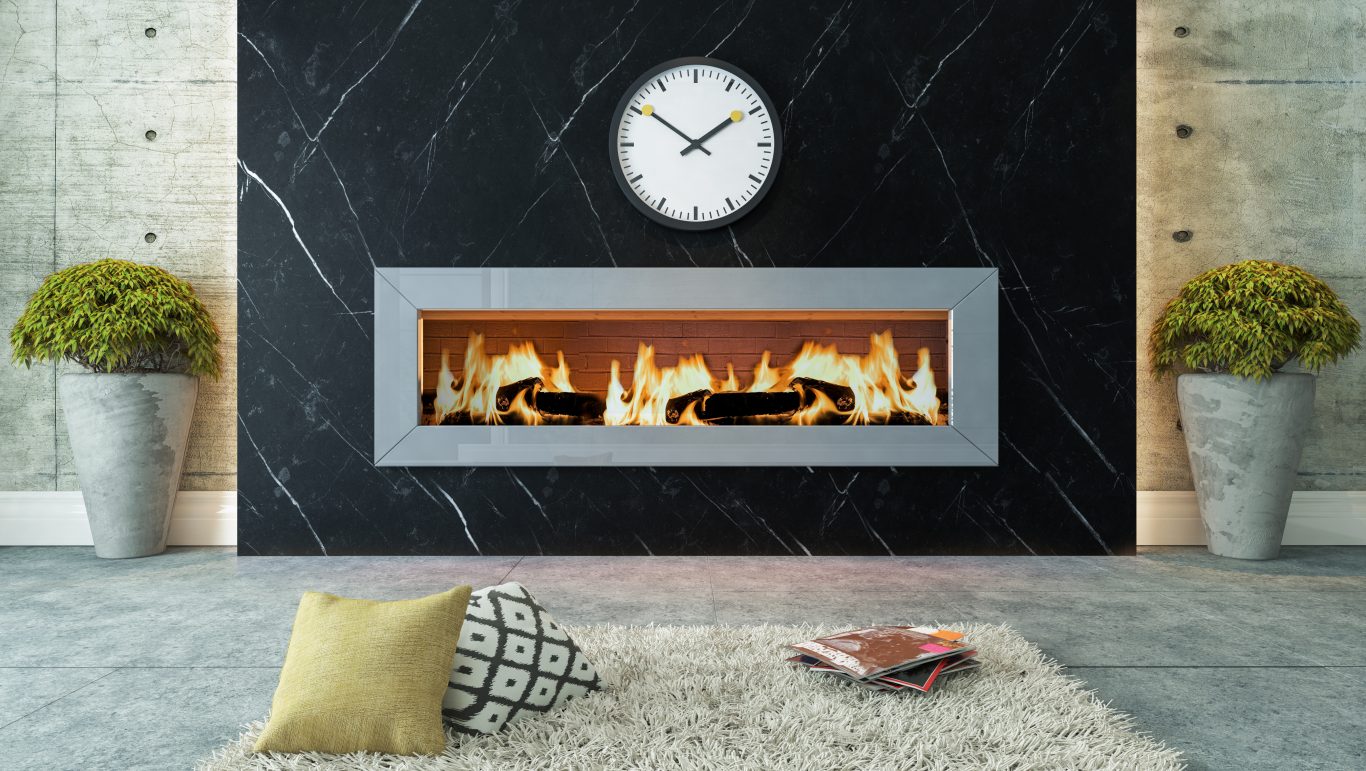 If you're considering stone for your fireplace surround, you have a number of excellent options.
Natural stone is one of the most popular materials for fireplace surrounds for a number of reasons. First, because the fireplace is often the focal point of a room, aesthetics are key. Stone fireplace surrounds are available in a wide range of colors, patterns and textures that can match any interior design style.
In addition to design versatility, natural stone also offers a high level of durability. From its heat tolerance, to it's hard, scratch resistant surface, natural stone can handle the rigors of day-to-day use.
Lastly, value. Natural stone may cost more than low-end fireplace materials, but overall it's an exceptional value. It will require fewer repairs, it will last longer, and because it is a premium material it can add value to your home.
Here are a few stone choices to consider for your fireplace project:
Granite for Fireplaces
Perhaps the most popular option for a fireplace surround, granite is one of the most durable materials you can buy. It's extremely scratch resistant, unlikely to crack or chip, and it has good heat tolerance.
Granite is suitable for gas or wood burning fireplaces. The stone does require regular sealing, but it is relatively low maintenance and easy to care for. You'll find hundreds of unique colors and patterns in granite slabs, sure to fit any design aesthetic.
Marble for Fireplaces
Slightly more expensive than granite, and not quite as durable, many people choose marble because of its timeless beauty. It's an elegant stone that has been associated with quality for centuries.
Marble has excellent heat tolerance and can be used with wood burning, gas or electric fireplaces.
When properly cared for Marble rarely suffers from stains, cracks and chips. Typically available in white, and light colors, marble will require more cleaning than darker stones, such as granite.

Limestone for Fireplaces
Limestone doesn't fit every design style, but it is a beautiful stone with an earthy, rustic feel. It is also one of the less expensive stone options.
Like other natural stones, limestone is very durable and has good heat tolerance. However, this stone should only be used with electric or gas fireplaces. Like granite, limestone requires regular sealing to prevent stains, but when properly cared for it can handle a great deal of abuse.
Limestone fireplace surrounds are available in neutral colors, often light cream colors or tan and on the darker side light browns, whites and grays.

Slate for FIreplaces
A durable, hard material, slate offers a darker color options, such as reds, greens, blacks and grays. This option is a little more expensive than limestone, but less than granite.

Slate is typically characterized by an uneven surface, so it has a more rustic look. Slate is resistant to heat, but only appropriate for gas and electric fireplaces, the heat from wood fires can be too intense.

​Slate is able to fit almost any design style thanks to the many color and texture options.
​
If you're thinking about a stone fireplace surround, visit our showroom to see these and other options.