Which Stone Countertop is Easiest to Maintain?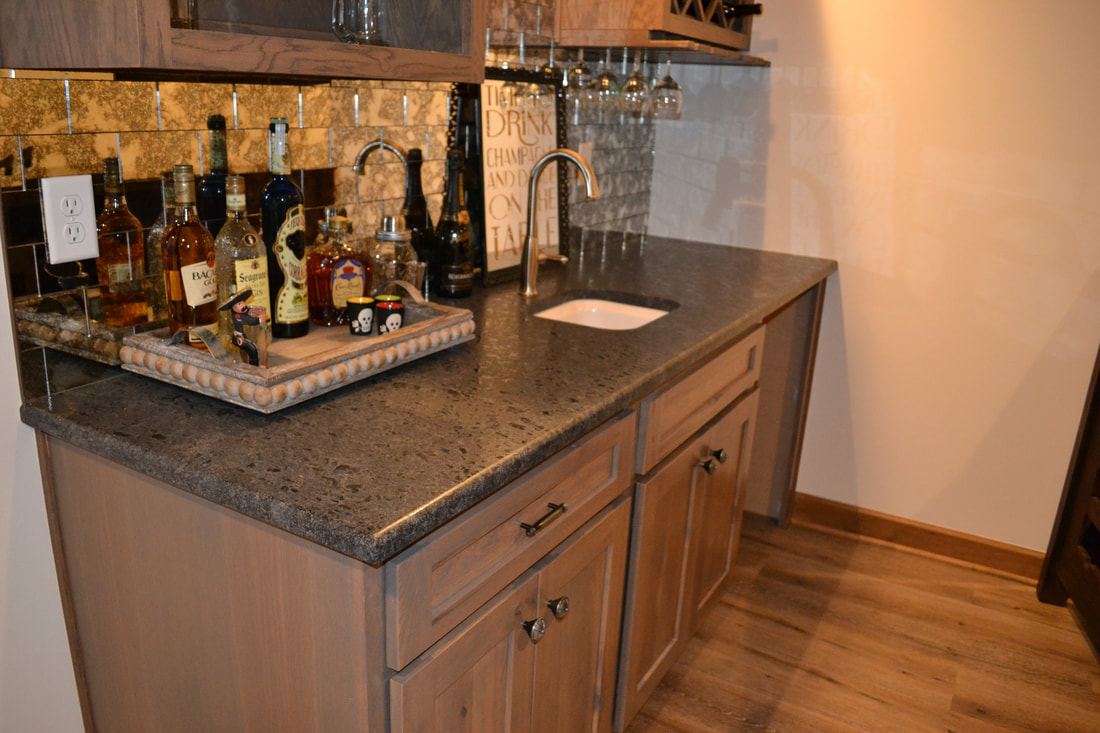 Quartz Countertops
Quartz countertops are the easiest natural stone to take care of. They are engineered using ground stone and resin, so they don't require regular sealing they way most granite and marble countertops do. This stone is non-porous, so it does not easily stain or etch. Other than cleaning regularly, quartz doesn't require any ongoing maintenance. It's a great choice for a busy kitchen. This engineered stone is comparable in price to granite and synthetic solid surface countertops. See our quartz FAQs.
Soapstone Countertops
Soapstone is very dense, and naturally non-porous. Just like quartz, this countertop doesn't have to be sealed or polished. Many people apply mineral oil to soapstone semi-regularly to help even out the natural darkening that occurs in the stone. Other than that, there is no additional maintenance. Soapstone doesn't stain easily and it offers excellent heat resistance. While this the look of soapstone isn't for everyone, many people enjoy the rustic style and natural patina of this low-maintenance material. See our soapstone FAQs.
Granite Countertops
While many granite countertops require annual sealing, overall the stone is generally easy to care for. Granite is very durable, so it's very difficult to scratch. It has high heat resistance and doesn't easily crack or chip. When properly sealed the stone doesn't stain, so if you clean up spills quickly and ensure the sealer is strong, there's really very little maintenance to worry about. See our granite FAQs.
While no counter is 100% maintenance free, most natural stones offer great durability and more pros than cons when it comes to long-term value. If you enjoy the look of natural stone and are looking for a durable material that can often last a lifetime, the amount of maintenance for most stones is minimal. If you have questions about which countertop might best suit your household and lifestyle, learn more in our countertop education center.