Which Stone is Best for an Indoor Bar Top?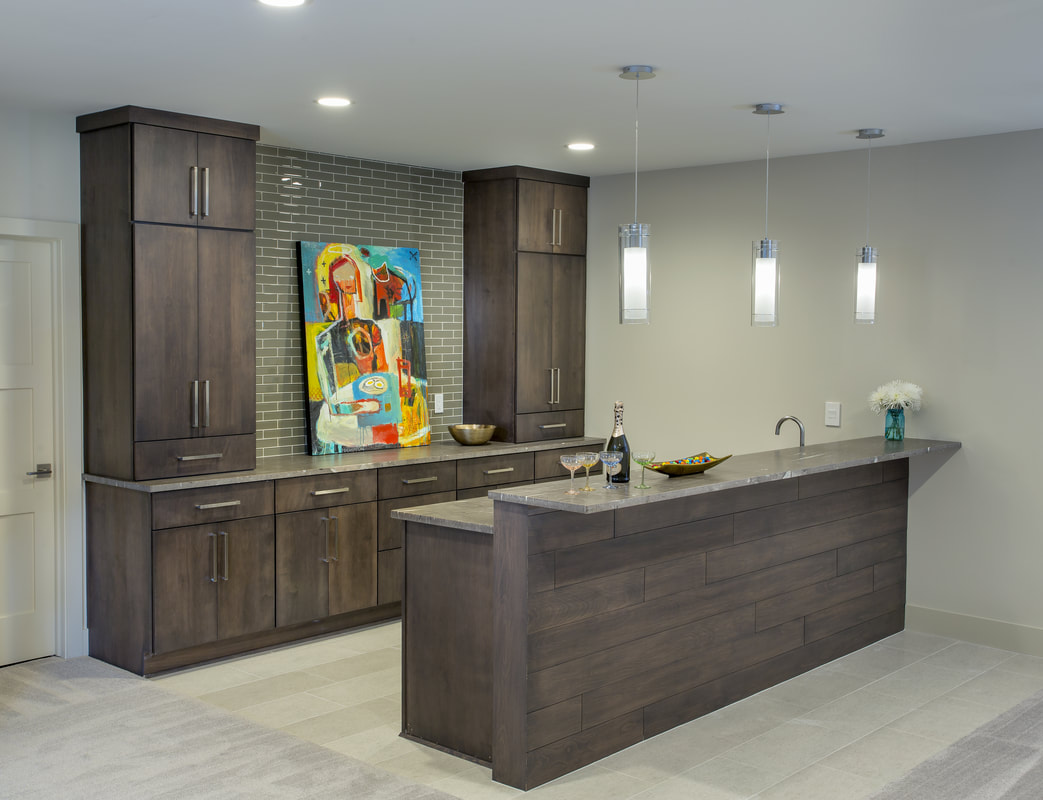 Granite or quartz are your best bets for a bar top.
A bar top requires a durable material that can withstand the impact of glass bottles, and the risk of scratches from corkscrews, bottle openers and sharp bottle caps.
For this reason, it's best to stay away from softer stones such a marble and soapstone which are more likely to scratch and chip. You may also want to avoid very porous stones like limestone, as you're sure to have some spills. A porous stone will be more susceptible to stains and etching when liquids interact with the stone.
Granite or Quartz are probably the best options for an indoor bar top. Both are extremely durable and they are available in a wide range of colors and styles that should suit any design.
Granite bar top benefits
Virtually scratch proof
Stain resistant
Excellent heat tolerance
Very durable
Available in a huge number of colors
Earthy, organic aesthetic
Granite may require sealing periodically (yearly) to ensure liquids do not penetrate the stone. This is a simple process that can be done by the homeowner, or by a stone countertop professional. Check with your stone manufacture to determine if, and how often you may need to seal the stone.
Granite bar top benefits
Stain resistant
Scratch resistant
Good heat tolerance
Does not require sealing
Easy to color match
Modern aesthetic
Quartz is harder and more durable than granite, and it does not require sealing (less maintenance), however granite is more scratch proof and has a higher heat tolerance.
Granite and quartz are similar in price, about $45-$125 per square foot installed. A common sized bar might cost around $2000, thought your stone selection, exact dimensions and required cutouts will impact the exact price.
Both of these stones are excellent choice for a bar top. The differences are fairly minor, and many homeowners will make their decision based primarily on the look. Granite is often used in more elegant settings, while quartz is more modern and/or minimalist. Visit our showroom to the differences between the two. If you'd like to learn more about these stones, you can also visit our FAQ pages – Granite and Quartz.